(mini) Spaghetti ©
Open Cast & Crew Call!
PLEASE READ THIS WHOLE PAGE CAREFULLY
Assembling Cast & Crew to workshop a new comedy skit TV Show, 'Spaghetti', which is basically a mocumentary about Hollywood TV & Film production. We will be workshoping & shooting a smaller web version, 'mini Spaghetti' for approximately 60-90 days, as per availability.
We will shoot a 'Proof Of Concept' Pilot & related skit materials, to be used for shopping & pitching later in the year. We will also use these short clips on our YouTube channel as a smaller web series version of the larger show concept.
The ultimate goal is to get the show picked up & financed as a 1 hour weekly Comedy / Drama as a real Television show.
At this time there is No Pay. In exchange for participation we are offering Screen Credit, Head Shots & Reel materials. IMBD credits & Call Sheet / Crew Days. As this is 'New Media' we can cast both SAG & non union performers. We can also accept union & non union crew.
At this time we can not promise or guarantee Pay or full time positions, but we are working towards that goal. At the very least we will create cool Web Content showcasing great performance.
We can offer security, a fun & professional environment, & networking opportunities. We will workshop, & produce scenes from the show scripts & we will also write & create new associated materials.
Cast: We have a lot of parts available for various performers. Looking for Comedians, Dramatic Performers, Singers, Dancers & Stunt Performers. Ages 20 - 60+
Crew: Seeking Camera operators, all various production crew, & post production, VFX artist.
Creative / Over the Line: Seeking Executives, Writers, Directors & Producers to complete show segments, skits &/or web episodes.
**** For those skeptical of 'Freebies' & being paid in 'exposure'.... I've been there & I completely understand. This is 100% voluntary. We will organize & run this project as professionally as possible, without exploitation. Everyone will be treated fairly & with respect. Proper credit & accountability will be given. In the beginning we will take it day by day, & hopefully evolve into a fully functioning, highly rated show.
Ideally this will be an opportunity to practice & improve our respective crafts & create high concept, high quality content. At the very least we will create great web content, that will be highly advertised & marketed online, but we are also working towards the larger TV version.
To see the complete 9 season Show outline & bible go to https://spaghetti-tv.com/
We will be creating small segments of this larger TV version.
To be completely clear & transparent, any & all work, writing or performance will be a 'work for hire'. We, (Spaghetti, -Evolution Media Group, Pacific) will keep & use all media & intellectual property created at this workshop for the web content, & possibly for the TV show. We will require talent releases / crew deals to be signed. We will pay you at least 1$ to keep it legal. We will collect all media at the end of each day.
This is a bit like 'Stone Soup'. We will provide the location, some equipment, & script materials. We are open to additional creative input & performance. We are not seeking to rob, steal or exploit anyone involved. We will insure you receive proper screen credit in any capacity that you participate. We will also provide FREE head shots, photo sessions, & edited reel materials.
If you feel you can add to this experience & it will be a good for you, show up! If you aren't into it, don't! This is a 3 month workshop with an open & variable schedule. Depending on the size of the venue we will probably 'max out' at 60 persons per day.
IF YOU WISH TO PARTICIPATE email your contact (name & phone#) to info@spaghetti-tv.com
This is L.A. local, working in Hollywood & Venice.
This is going to be a gathering of many talented creatives, in front of & behind the camera, above & below the line.
There should be plenty of opportunity to network, meet other creatives & build relationships within the industry.
If you decide to show up, please put your best foot forward, have a good attitude, do good work & have a good time!
Thank you so much.
Michael Patrick Ford
Spaghetti-TV
Evolution Media Group, Pacific.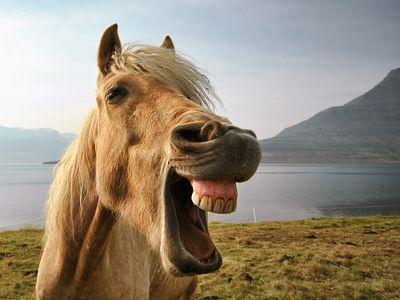 © Copyright Spaghetti-tv.com, Evolution Media Group, Pacific